Last month I was asked by my good friend Catherine if I could create something using a collaborative kit she was taking part in called Delight. Here is a preview of the kit: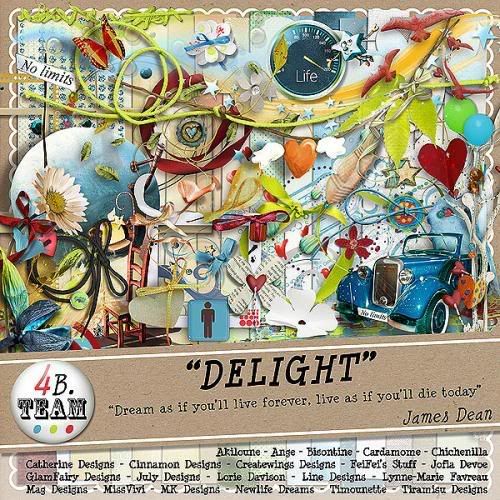 Of course I said yes, that I would be happy to create something for a great cause. I created these digital pages using this huge kit: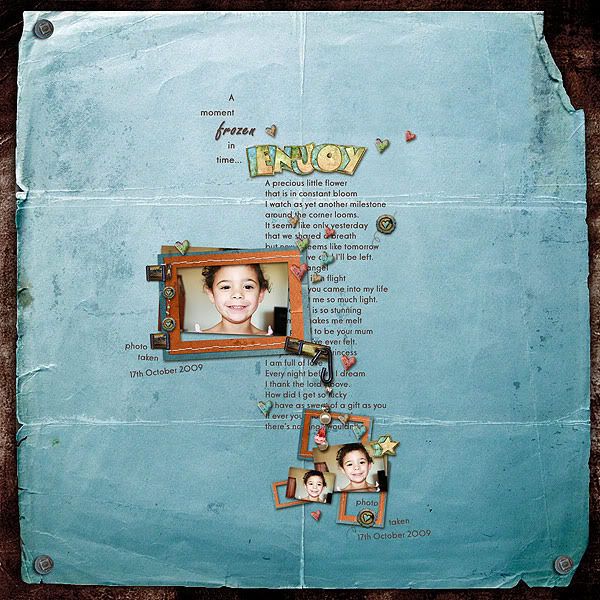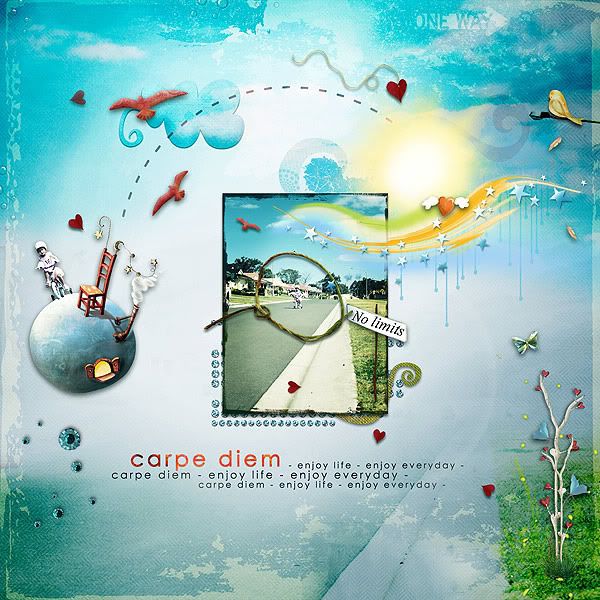 The last digital page inspired me to create an altered book using the layout as my guide.

SUPER QUICK TUTORIAL:

It was quite simple to create and didn't take that long at all to put together. I took the measurements from the open book I altered and created another layout using those dimensions in Photoshop.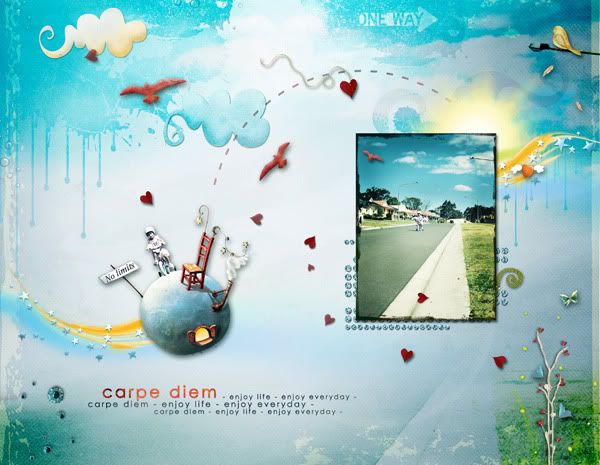 After preparing the book, I printed out the new layout and cut out the photo using a sharp craft knife. I placed the layout inside the open book and used the layout as a template to mark on the page where I had to cut out my window. Using my craft knife, I cut through all of the pages.

I marked lightly on the layout where the fold of the book would go and used a bone folder to fold the layout in half. I then adhered the right side of the layout down only. This allows the pages to move freely when the book is opened and closed.

Decorate the book cover now so if you need to use any brads or eyelets, they will be hidden with the ribbon in the next step.

Attach some ribbon to the inside front cover page and the inside back cover page, adhere the first page down to hide the ribbon, brads and/or eyelets and do the same for the back cover.

Here are some shots of the finished product:

The Cover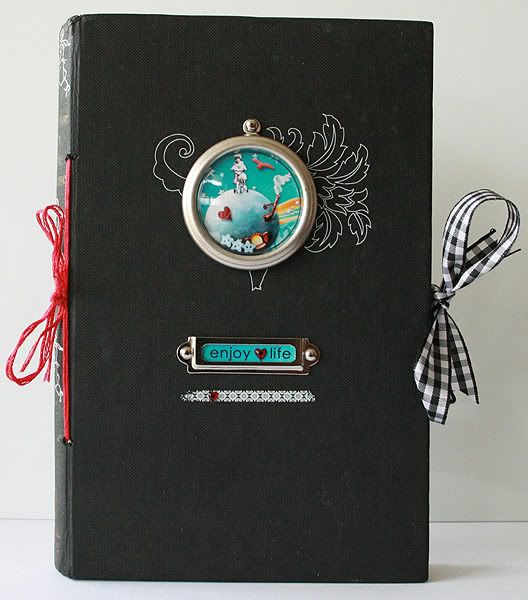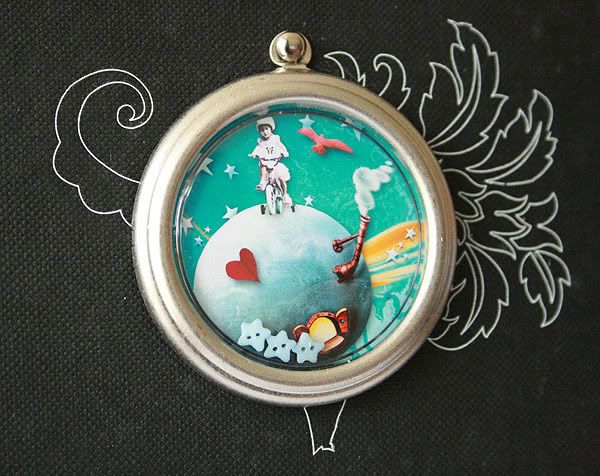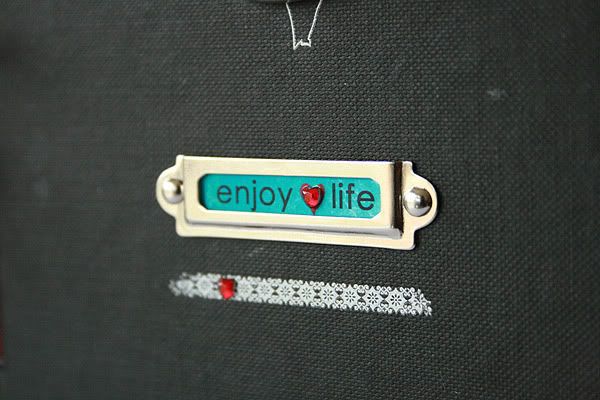 The Inside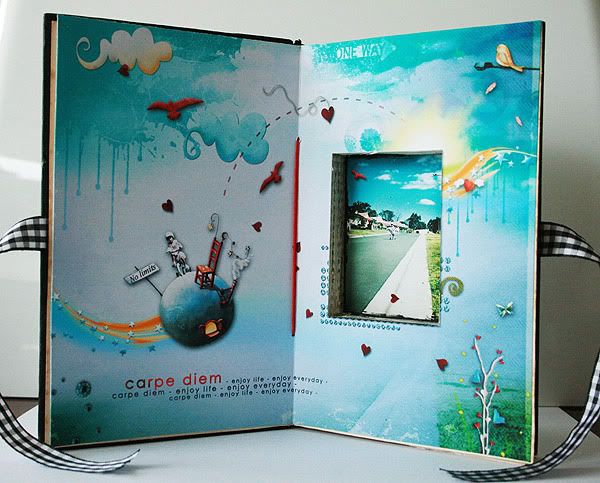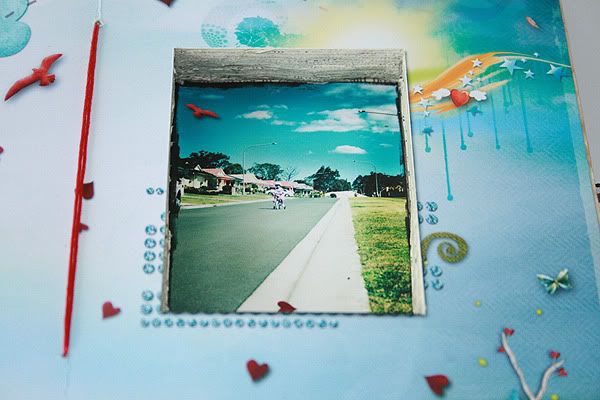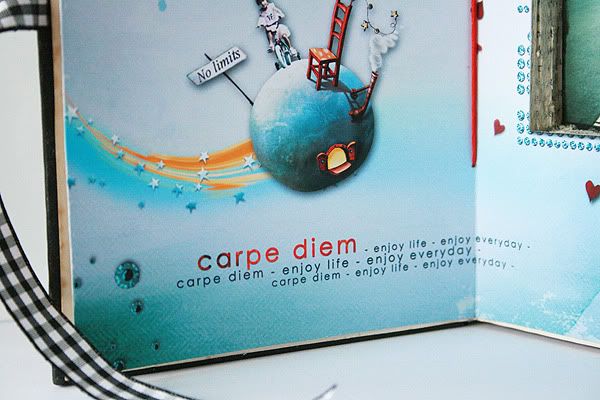 If you have any questions, please be sure to leave a comment, I would be delighted (no pun intended....lol) to answer them ;c)

As mentioned in a previous post, I am going to make one of these for my sister for Christmas but I will be using only traditional products this time.

I have started working on a new project for my niece for Christmas....here's a little sneak peek:


Have a creative weekend and get messy!!! xxoo

This entry was posted on Sunday, November 22, 2009 and is filed under altered book , Catherine Designs , Christmas , hand made , hybrid , inspiration , scrapbooking , tutorial . You can follow any responses to this entry through the RSS 2.0 feed. You can leave a response, or trackback from your own site.