I have been quite busy these last few weeks with Mum starting physio and two sick girl's as well as appointments for Miss O about what will happen next year at school. She has to complete a whole bunch of tests to assess her abilities now she is 8 years of age. For those of you who do not know, Miss O has a severe developmental delay. She is classed as being at a beginner kindergarten level even though she is about to go into grade 3 next year. Loads of work to do to prepare her for next year!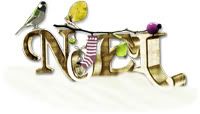 With Christmas fast approaching, I have decided to make a few gifts for my family this year. My sister always goes on about how talented I am (she doesn't know better poor girl!) so I am going to make her an altered book I think....more on that in another post.....
Speaking of Christmas, I scrapped with my first CT Christmas kit for 2009 the other day.
Catherine Designs
and
Bisontine
(I was able to be a guest for her for the month of October, thank you so much Sandrine!) have teamed up again and released a gorgeous kit called
Esprit de Noel
.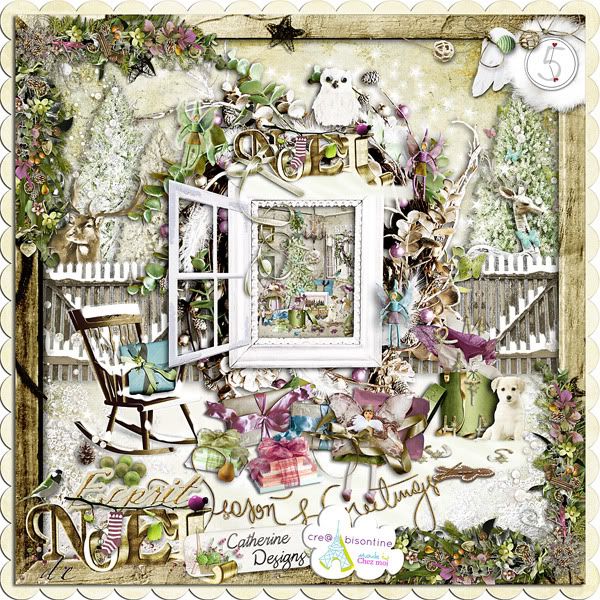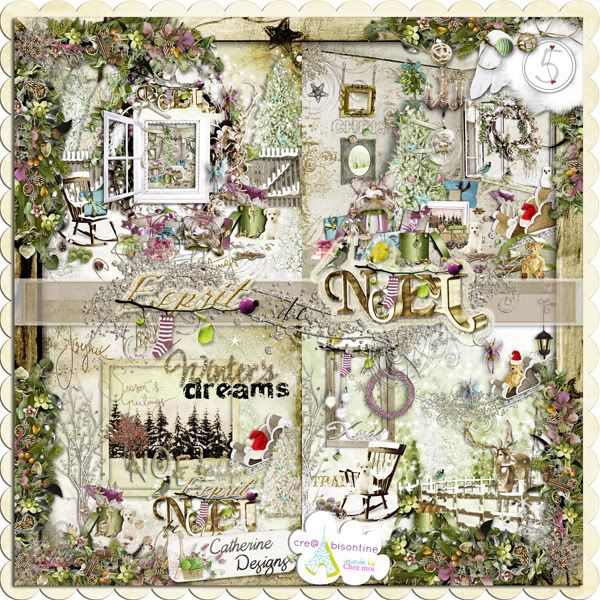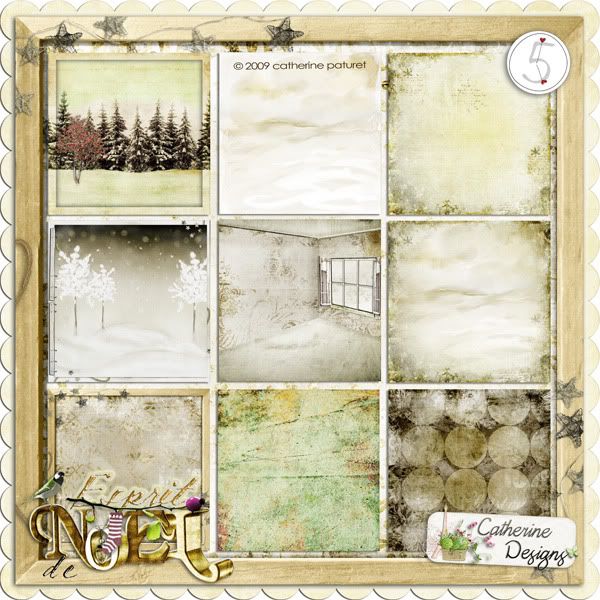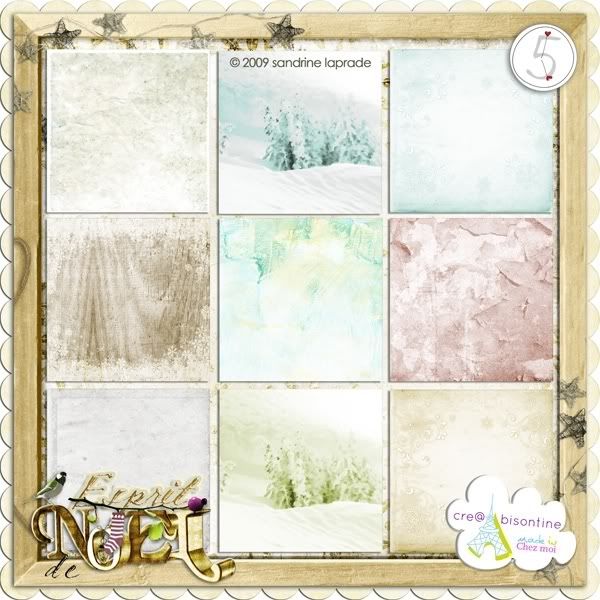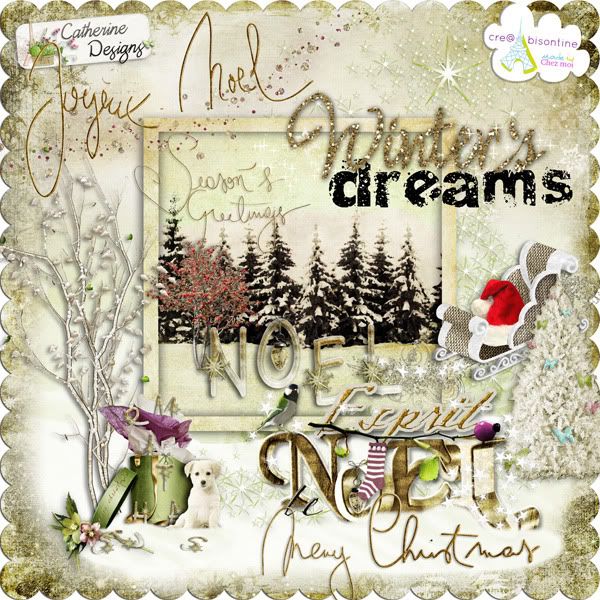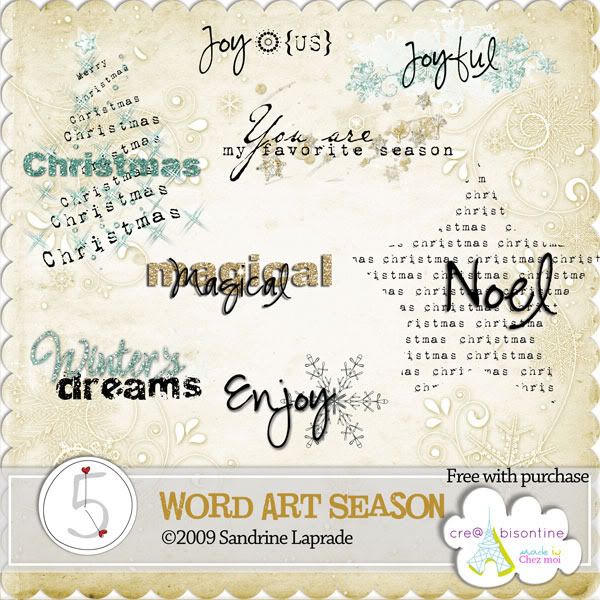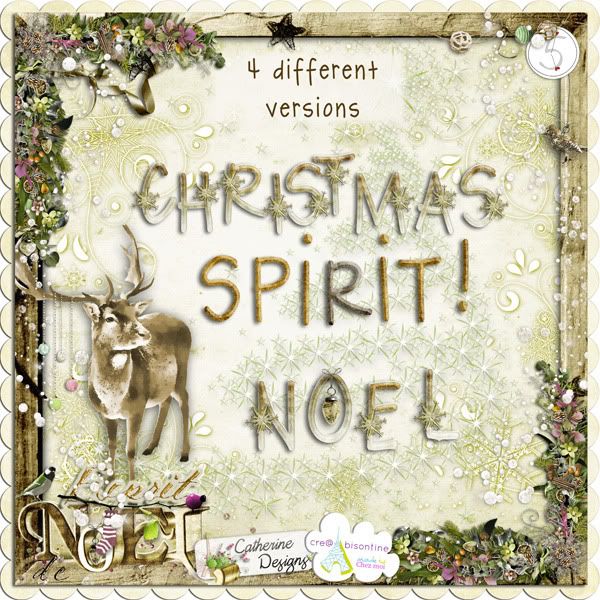 You may remember from last year that these two talented designers got together and created
Noel Chic
, such a beautiful kit!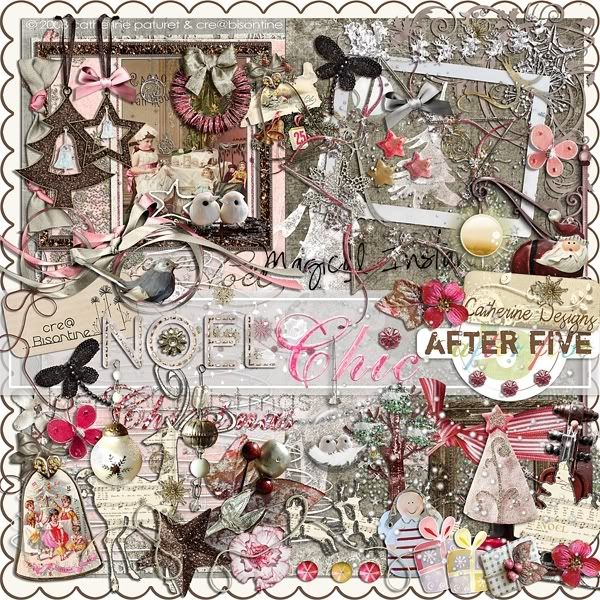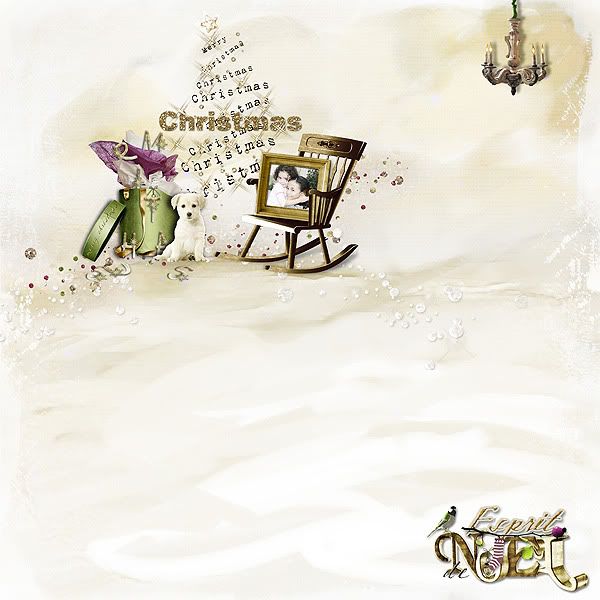 Be sure to check out Catherine's
blog
and Bisontine's
blog
for loads of creative team layouts using this elegant new kit!!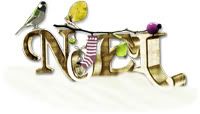 xxoo

This entry was posted on Saturday, November 21, 2009 and is filed under After 5 Designs , altered book , Bisontine , Catherine Designs , Christmas , CT , digital , inspiration , scrapbooking . You can follow any responses to this entry through the RSS 2.0 feed. You can leave a response, or trackback from your own site.