I celebrated my 35th birthday the end of last month, I had a wonderful day!!! Yummy chocolate mud cake, stunning flowers and a new coffee machine which makes awesome coffee...mmmmm!! My youngest DD Jada picked out her favorite toys and presented them to me at different intervals during the day....such a sweet little girl.
My mother and I went to a seafood restaurant which was sooooo yummy! Worth every cent, even though I didn't pay......lol! So all in all I had a fantastic birthday, very relaxing, wonderful gifts and special moments shared with family and friends.

My package I won from Tim arrived from the US about two weeks ago, and I still haven't opened them yet.


I was so very excited!!! I also received my Kenner Road kits last week and I have to say I am sooooo impressed!!! I can't wait to have a play with all the goodies. Everything was loving wrapped in brown paper and little stickers, I didn't want to open them but of course I ahd to see what was inside.



I can't wait to see the next one. It's the first time I have subscribed to a kit club as I have been drooling over KR goodies for ages so I bit the bullet and I am so glad I did!

On to some other very exciting news.......




I am so happy to announce that I am one of the newest full time creative team members for Catherine Designs!!!!! I adore Catherine's designs and I look forward to making loads of yummy pages/hybridy goodies for her. How gorgeous is that banner above, it shows her newest collaboration
Chic Spring
with Bisontine. You can find it at
After 5 Designs
and head over to Catherine's
blog
and check out the amazing pages the creative team have done, simply stunning!
Here are two pages I managed to get done in between the girls screaming around the house and getting the next issue of DAM finished up....lol: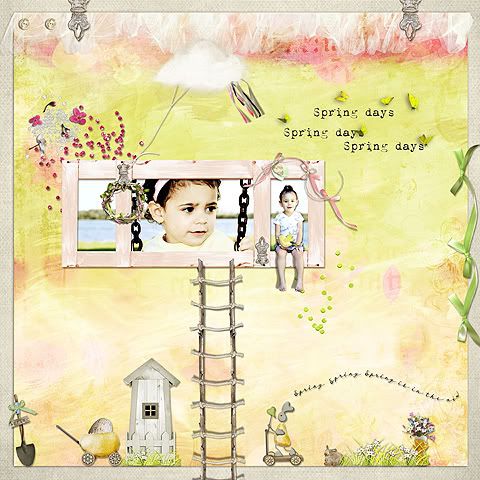 CLICK IMAGE FOR FULL CREDITS
CLICK IMAGE FOR FULL CREDITS
A page I did for the
April 1st Challenge
over at Pixel Canvas. The Challenge is to use the
freebie
with 100% Pixel Canvas Products. Upload it to the
gallery
and the Pixel Canvas team will award a $25.00 Pixel Canvas gift voucher to the best layout. Here's a preview of the awesome freebie and my page: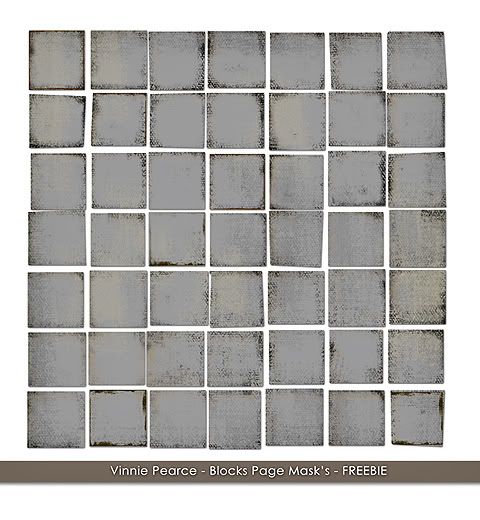 CLICK IMAGE TO GO TO THE SHOP AND GRAB THE FREEBIE
And lastly, I finished an album early last month and haven't had the time to upload it so here's a photo of the cover: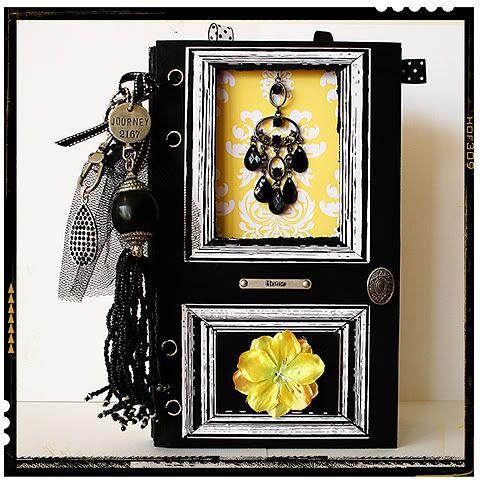 You can see the rest of the pages
here
on my photoblog called
Artwork
. It's easier to post all the pages on a blog instead of uploading all of them to the galleries. The full credit list is over there too. Well, that's about it for today, quite a big post...lol! I have to get back to work now..... xo
CREDITS: Frame on the first photo is from Kiss From by Line Designs and Miss Vivi available at Scrapmalin and now at Scrapbookgraphics.