I have to say Dorrigo Mountain is one amazing place! Even though we were there because my Aunt May had passed away, we could really understand why my Aunt and Uncle live here. Dorrigo is nestled in the eastern regions of the Great Dividing Range, on a plateau that rises 760m above sea level in New South Wales, Australia. It's about an hours drive from Coffs Harbour up the mountain. We passed one of two waterfalls called Newell Falls on the drive up.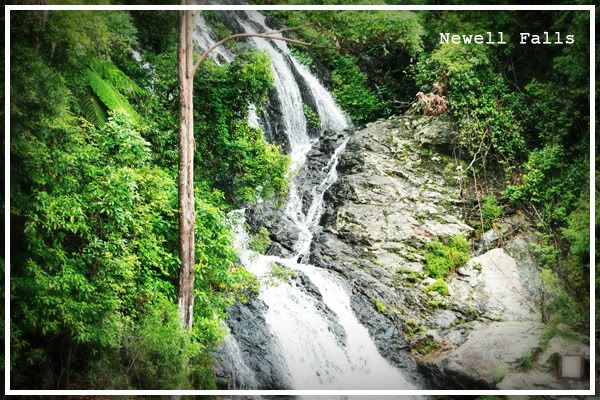 It is so much bigger than this photo shows, it's just so beautiful. When there's a lot of rainfall this waterfall falls onto the road and down below. They usually close the road when it gets too bad. Check out this photo taken last year during a heavy rainfall.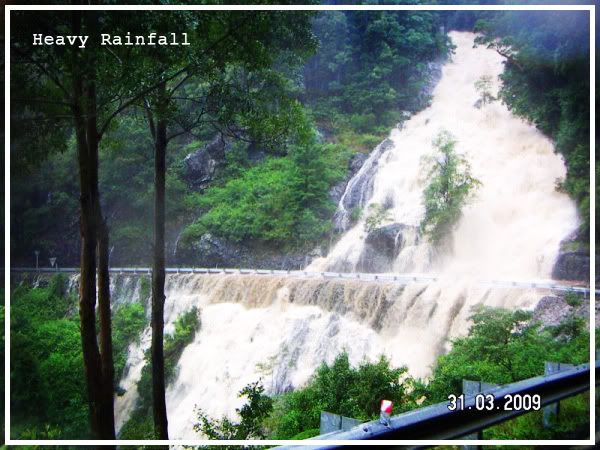 source (I just edited the photo, I didn't take this one)
A photo of the girls at the lookout across the road from Newell Falls. It's quite dark as it was really overcast and ever now and then a cloud would drift straight past us.

Here's the next mountain range you can see from the look out.

The drive up the mountain was amazing and so green. Beautiful ferns and ivy climbing all over the tree's. The tree's are so high it's amazing. Once we reached the top of the mountain, we arrived at the resort where my Uncle Maurice lives and we checked into the cutest little cabins I have sen in a long time. They weren't 5 star or anything but they were clean and had loads of character to them. The cabin we stayed in was called Doctors Holiday.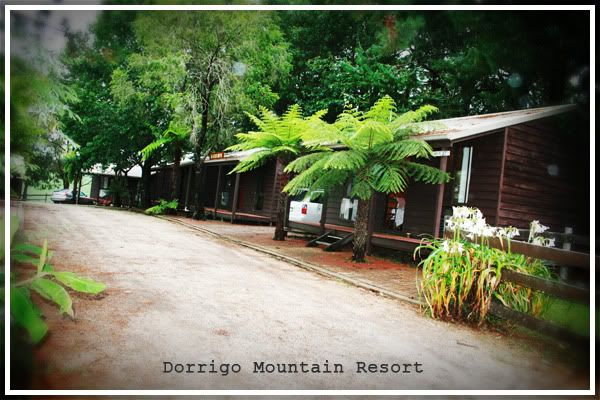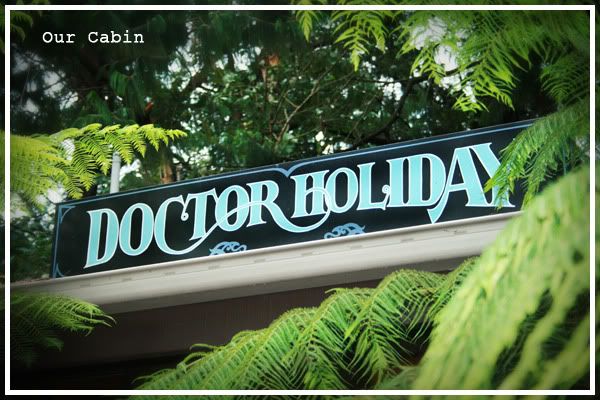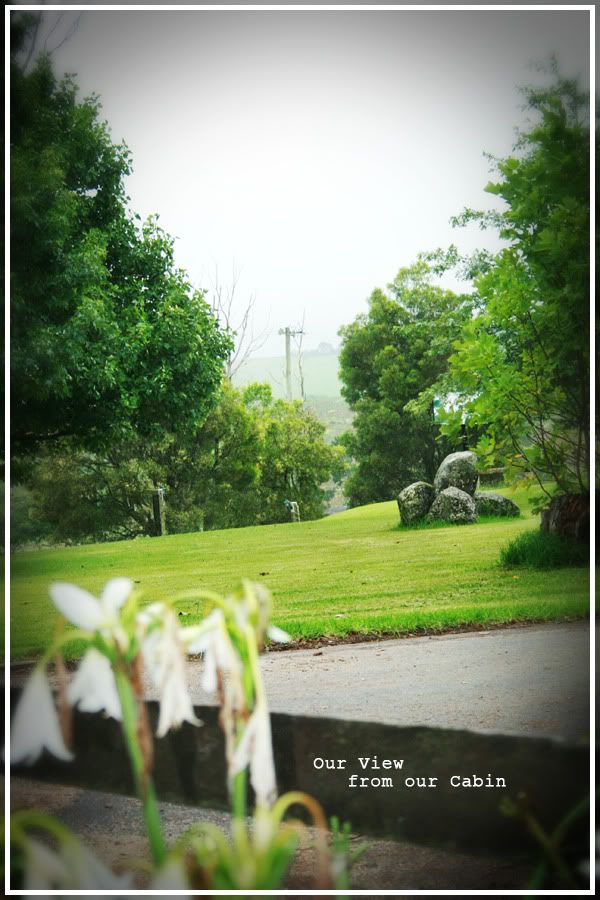 Everything was so rustic, green and the air was so fresh! On our first day there we were unpacking the car and bringing the suitcases in and I sat on the bed for a minute waiting for mum to lock the car up. I looked at the door to see what was keeping mum and all this fog was coming inside the door. My uncle walked in and I said to him "look at all the fog" he replied to me "that's not fog, that's the clouds".

The girls thought it was amazing to run around outside amongst the clouds. Mum said to me "isn't it beautiful up here" and I replied to her "yes, and closer to God". Mum just stared at me as that isn't the type of thing I would say, but then again, it really is a beautiful place!

xo