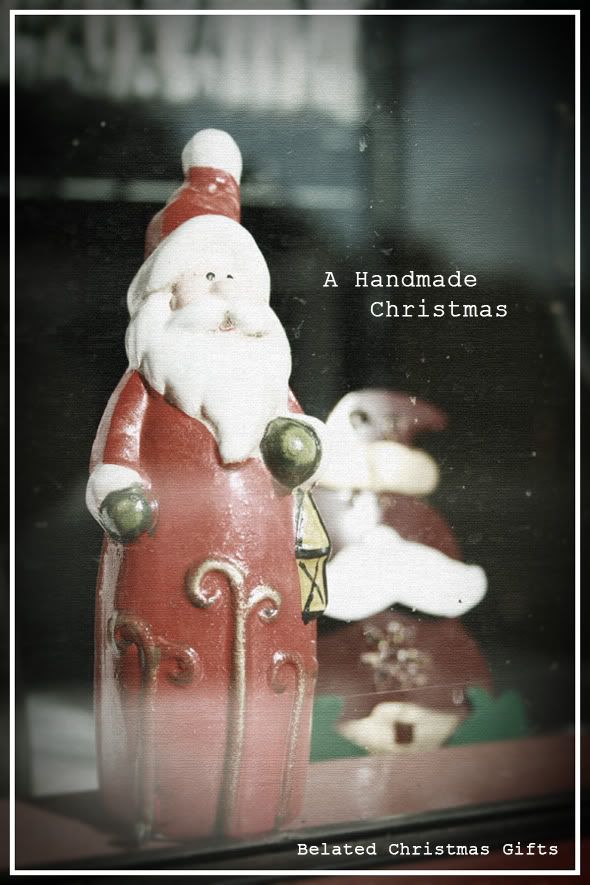 I heart this photo I took in a store window at my favorite vintage styled town of Berry.
As promised I finally found some time to edit the Christmas gift photos. This year I had so much fun creating some of the Christmas presents for friends and family. I plan to keep the tradition going each Christmas. I loved the look on my family's faces as they unwrapped their handmade gifts. My sister especially. It took several hours to convince her to just open the gift. She said it was wrapped so beautifully she didn't want to open the gift. I had to threaten her saying that I would go home now if she didn't open it. My niece Miss C loved her gift, she has it sitting on her dresser and to my surprise, the colors in her room go perfectly with the canvas. Ok, on with some photos!
I made my 3 nephews gift card holders for their gift cards. Nothing fancy as they just tore them open as I suspected....lol. I simply stapled a bit of ribbon the the bottom of the gift card to use it to pull the gift card from the handmade envelope. Stamped them with
Pink Paislee's Mistletoe and Co Impressions clear stamps
and also used Fiskars a to z clear stamps that I got in one of my
Teckni Colour kits
from
Tarisota
. I used a sewing machine to seal the edges of the envelopes and stuck a
Making Memories glitter foam sticker
on the back to seal the envelope.
My brother has a terrible memory (either that or he just couldn't be bothered....lol) and he always forgets our birthdays so I made him a magnetic birthday reminder calendar so he can put it on his fridge. I got the idea and the
printable perpetual calendar
from the Pebbles Inc
blog
that
Celeste Smith
made. A perfect and fitting gift for my lazy bones brother! I used all
Kenner Road
goodies from Windy Corner (October '09 Add on kit) and Handmaiden (October '09 Main kit).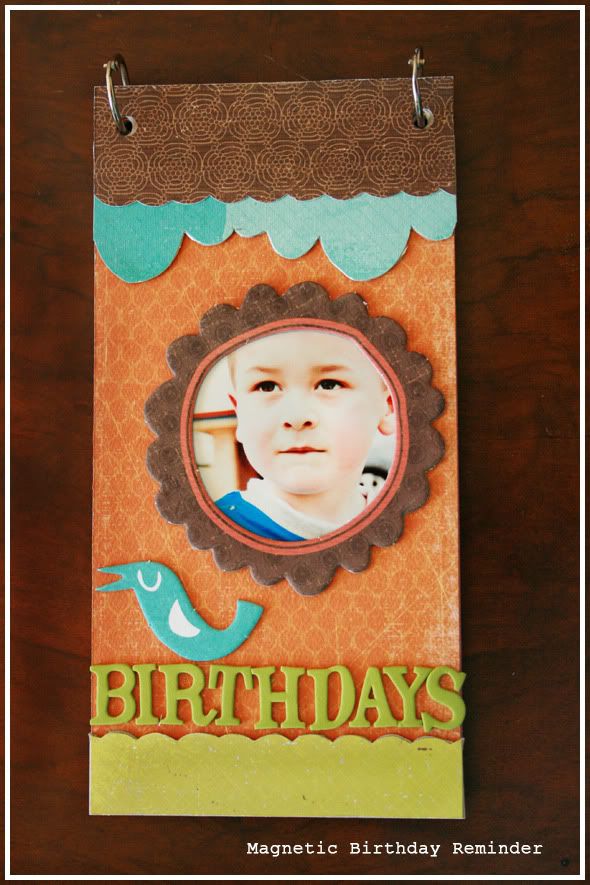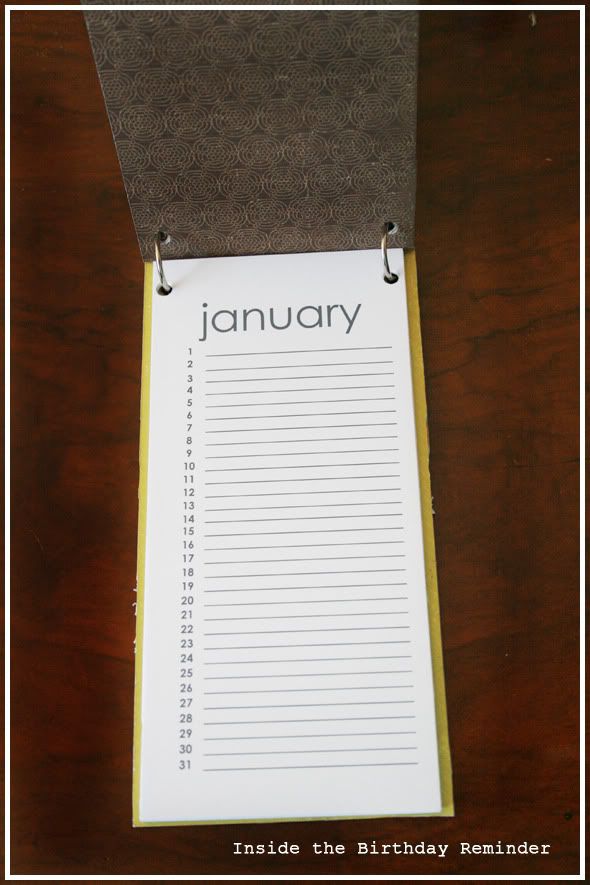 I would show you a photo of the gorgeous Christmas cards I made this year but I simply forgot to take any....lol!!! Well,I can show you how I wrapped the cards. I wrapped the cards in simple brown wrapping paper, tied them with some jute cord and added some holly spray and cherries. I hand cut some little tags and attacked them with some ribbon.

Each Christmas I change the colors I use for wrapping the presents and this year I chose gold, red, green and beige/tan/brown. Wrapping presents would have to be my favorite part of gift giving.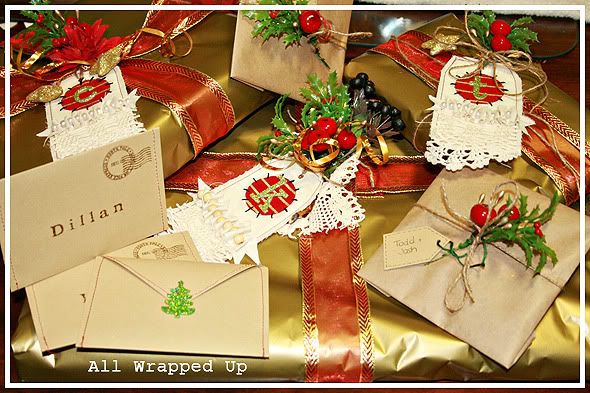 I was inspired by a Christmas tutorial that
Kendra McCracken
(this woman has such amazing talent) did for
Fiskars
called
Cardinals and Tags Tree
so I made similar ones as my gift tags for my family's presents and added
American Crafts Thickers
for the first letter of their names.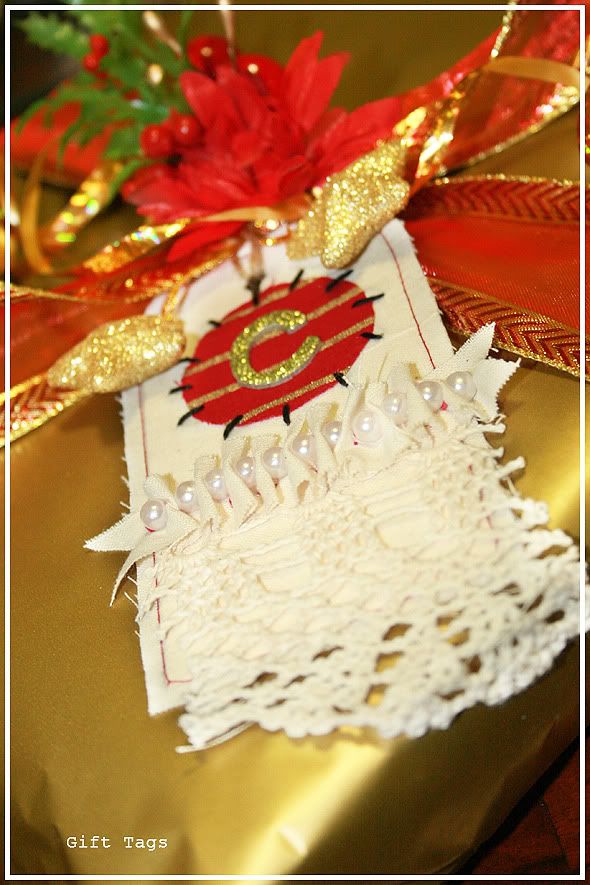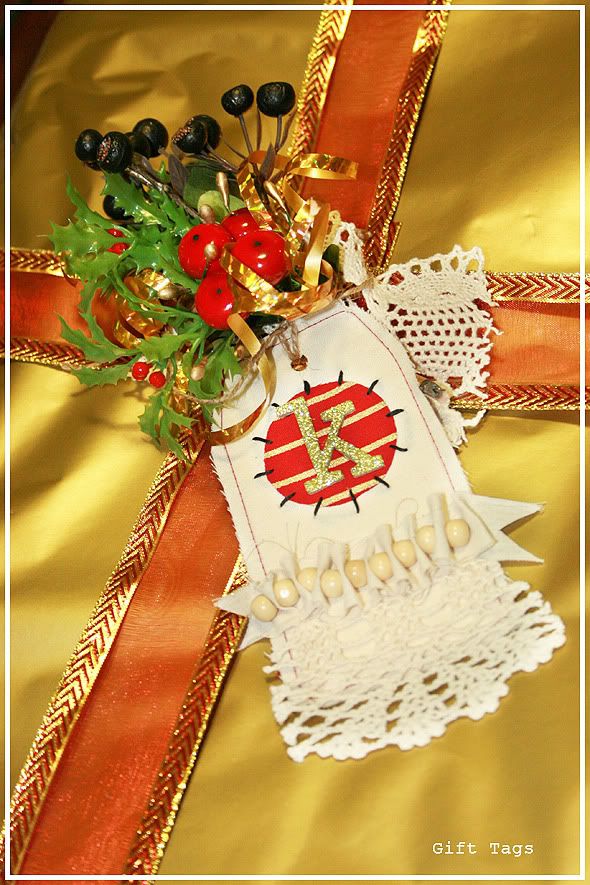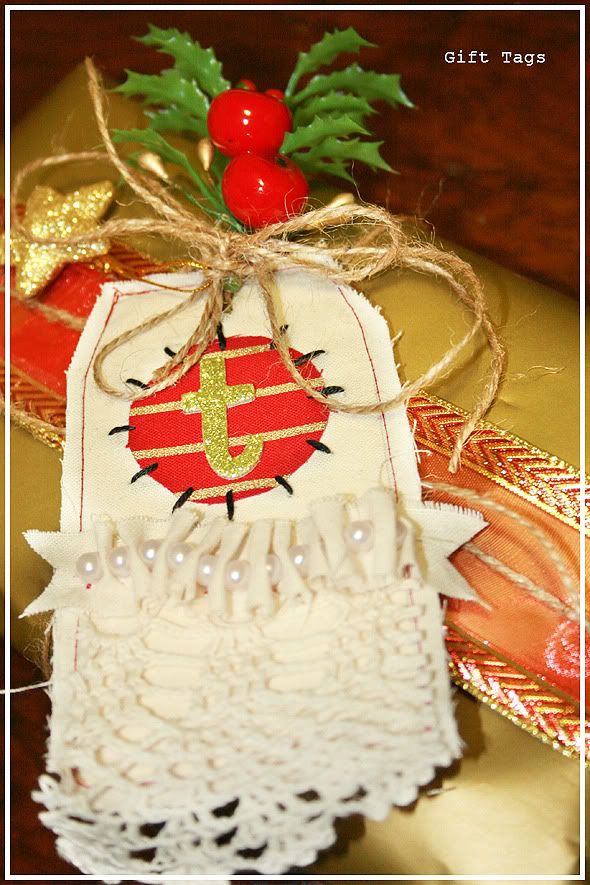 Well, that's my Christmas Gifts for 2009. Hope you are inspired to have a handmade Christmas next year. I know I am!!

Peace, Hope & Joy xo