It was wonderful to sit down at the computer with Photoshop open and create some digital pages. My first digital for the year as a matter of fact! As much as I love getting my hands (and art room) dirty, it was quite relaxing to listen to some music and play with an awesome digital kit! I am talking about this one: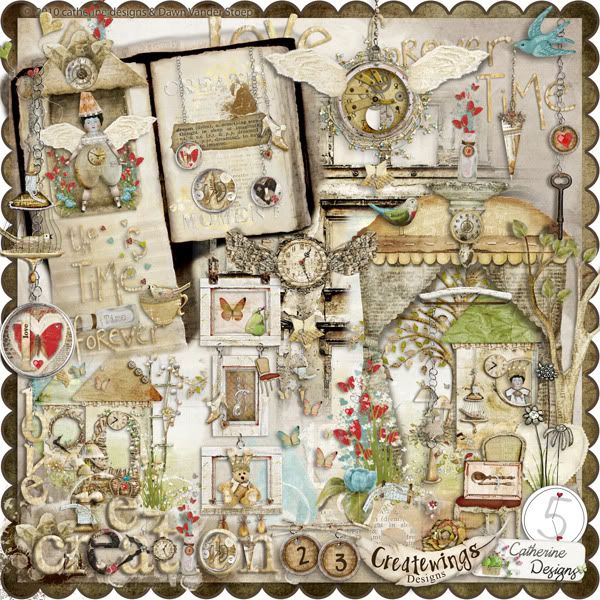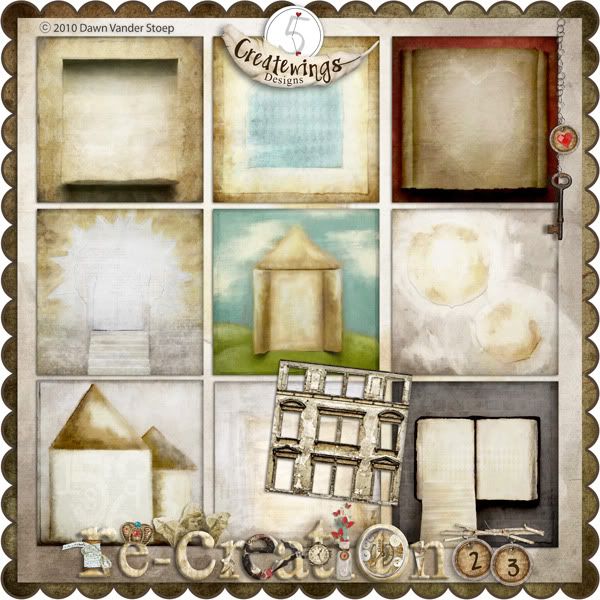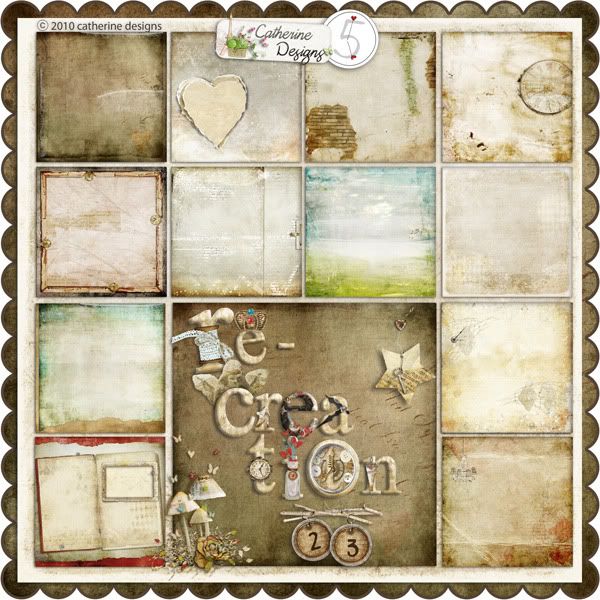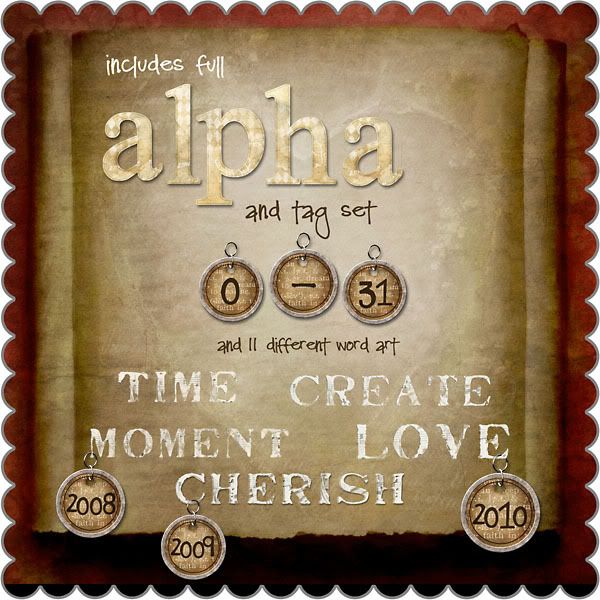 The kit is called Re-Creation23 and it's a collaboration between Catherine Designs and Createwings Designs available
HERE
. It has so, so many beautiful embellishments included in this kit and the papers are stunning! Here are three pages I created yesterday using the kit.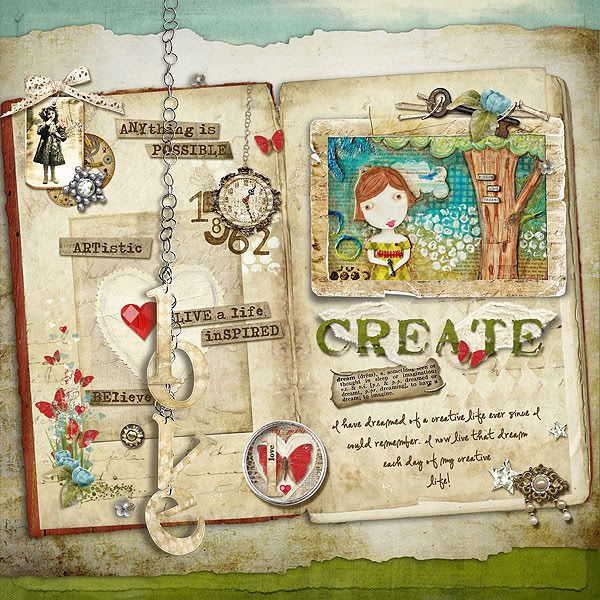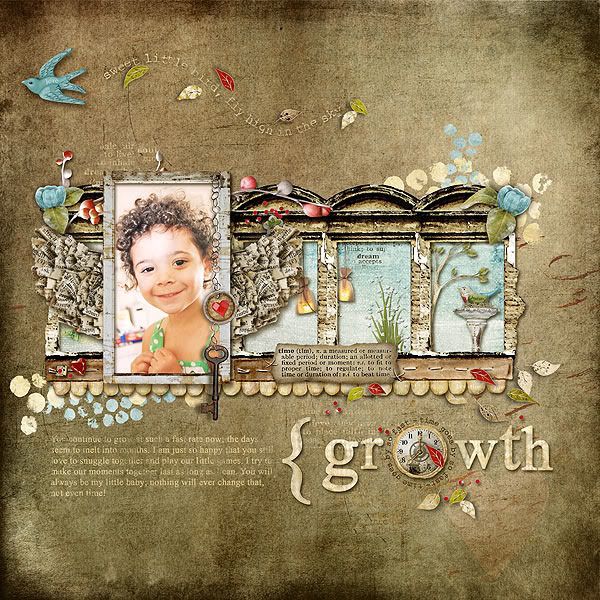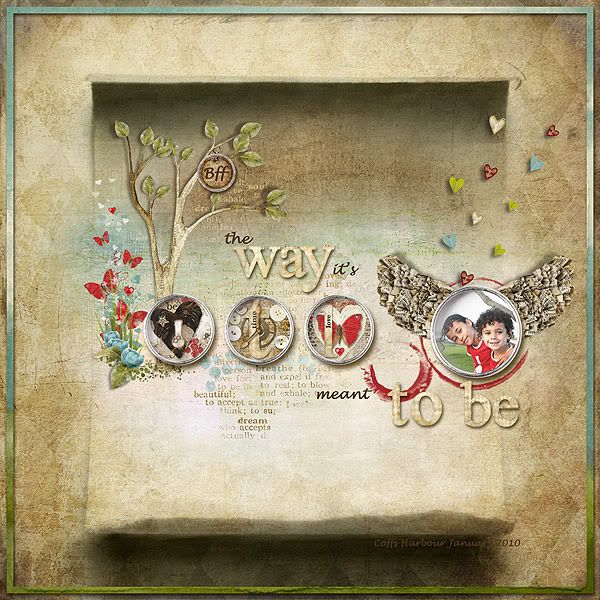 If that isn't enough eye-candy for you, you can always go to Catherine's blog
HERE
and to Dawn's blog
HERE
. They have both compiled a huge gallery with all the amazing pages their creative teams have designed. It's astonishing to see the diverse array of artistic styles that make up a creative or design team. Each artist brings their own to the table each time to showcase such amazingly designed kits such as Re-Creation23. It's always a pleasure to create when we have so many amazing designers out there pouring out their heart and soul into something that is just simply inspirational!
I'm off to paint and get messy!! Got that deadline fast approaching....lol! All will be revealed March 1st!