So what have I been up to for the last few days....well scrapping of course! I finally pulled out my July KR kits and got creative. Two layout's and an album, well there are no pages in the album yet but I plan on adding to it.

The first one is a 12 x 12 page about my two sweeties giving each other a lovely little cuddle and not fighting for once....amazing!!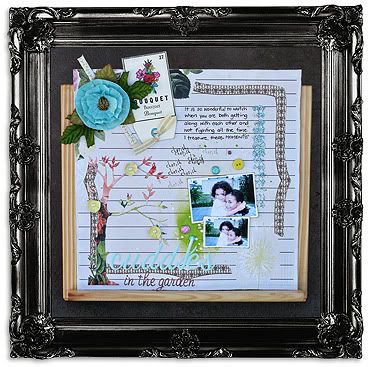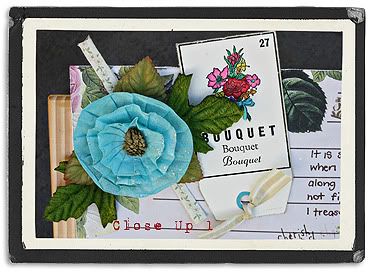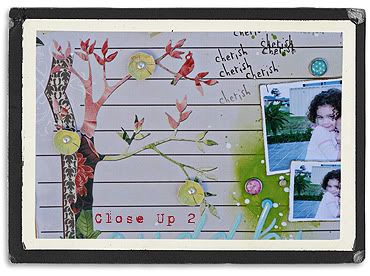 The second one is another 12 x 12 page of the girl's relaxing on in the garden about a year ago. The photos were taken at our last house, I miss that garden so much and so do the girl's. We spent many hours out on the porch and playing in the garden, loads of BBQ's and a rabbit or two!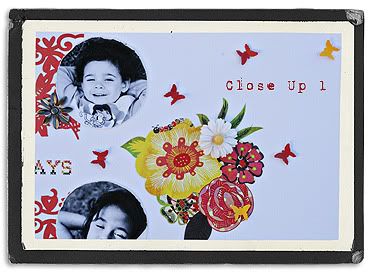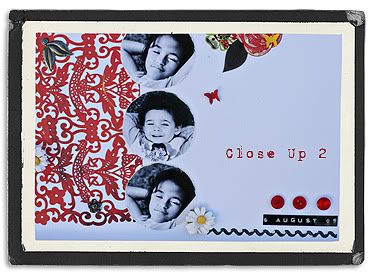 The last one is a little album covered in yummy Heather Bailey material. I will be adding a bunch of family photos that really need some attention. I have been meaning to print them out for ages instead of hiding out inside my PC!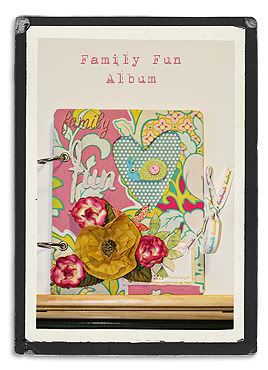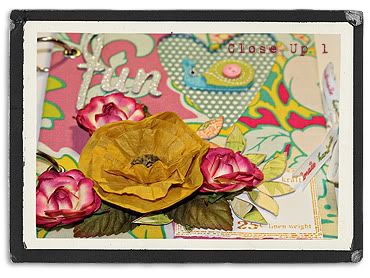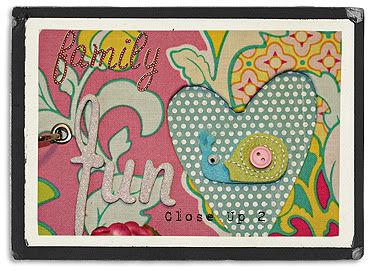 Well, my eldest DD finally goes back to school tomorrow, poor thing she has been very ill this year. I think she has managed to go to school for two weeks last term. We have all been house bound for the last 3 weeks as Octavia wasn't able to leave the house unless she was wearing a face mask (she tested positive for a strain of the swine flu) which she was too embarrassed to wear as she thought everyone would laugh at her. We've been having loads of fun playing with my scrapbooking supplies and making all kinds of things, (strange but good....lol) playing the Wii and doing fun activities we found on the net. It's funny, you think you have a really big house until you are restricted to leave it, surrounded by two fighting girl's and a flu shot injected mother who keeps telling you her arm is going to fall off! How much fun can you have in a little over 3 weeks????? I swear the walls are getting closer every day.....lol!

Ok, I have an album to get started on for my friend I mentioned in the last post......here's a sneak peek: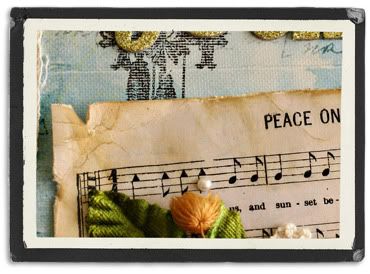 HAPPY DAYS!

All frames by Catherine Designs at After 5 Designs HERE and HERE
I had some free time today to complete a digital page shock horror, well I have loads of free time now that I no longer work for DAM.....long story! It was wonderful to create a page at my own pace and enjoy the process, it has been quite some time since I have felt like that! So today was a good day.



I used Catherine Designs' kit called Boy's Retreat, I was so glad that I had some gorgeous photos of Ashton as I had no idea what I was going to use for a boy's kit.
I received my Kenner Road goodies the other day so I want to unpack it all and have play......full of yummy goodies this month! I also had a request from a good friend to make her something similar to a project I finished recently, once I finish her's I will post them both here to show you. Three words.....canvas and vintagey = goodness, well that was four words really but you get the idea...lol!
Happy Thoughts xo
I am always looking for inspiration and new ways to expand my knowledge about different types of art so I purchased one of Donna Downey's Video Workshop's from her website called Art Quilt not too long ago. I love that she mixes fabric with scrapbooking, there are so many different ways to use our scrapbooking techniques with other art forms or materials. The video was so easy to follow as she breaks the quilt down step by step. Here is my result from following her video: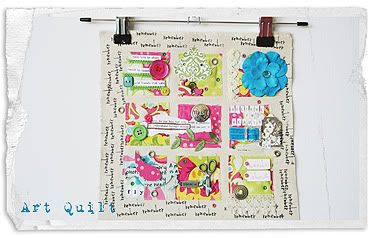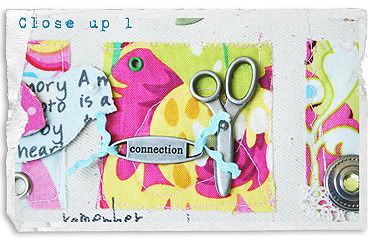 CREDITS: Material by Heather Bailey, buttons by Making Memories, flower, gems and ribbon from Crown Jewels Collection by Prima, eyelets from We R Memory Keepers, stamp by Crafty Individuals, distress ink by Ranger, scissors and connection charm by Francheville, brads from Basic Grey, remember stamp by Heidi Swapp, tags by Collections, pearls by Kaisercraft, alpha stamps by Queen & Co, ribbons and trims from Spotlight. Video workshop by Donna Downey.


One special mention I want to make is the Photoshop actions I used on the photos above are from Sarah Cornish's (a.k.a my3hens) NEW website that went LIVE today!!! I used the Photographer's Tool Box Action set. A perfect set of actions for any photographer! I used the Basic Editing action, then the Soft Pop from the same set. I also purchased Soft and Sweet and Retro Summer, I think I will go purchase another set as she is having a 50% off sale for the next 4 days, fantatsic!!! I can't choose between Color Play or The Sweetheart Collection....I want them all....lol! Go check them out today, you will be so glad you did!

Speaking of sale's, Catherine Designs is having a 35% off her entire store from the 1st - 5th of August to celebrate her beautiful daughter turning 21! Click on the image below to go shopping NOW!



Hugs and Happiness to you all! xx

Worn Overlays used on photos are by Amy Martin from The Lilypad