I think Spring would have to be my most favorite time of the year. Flowers every where, the weather is warming up, time to get out of the comfy trackie pants and let my legs see the sunlight, time to eat salads, have BBQ's, eat and drink outside! So many good things that make me happy and content. All of the Spring cleaning has been done in every room of the house except the garage....don't like cleaning that up, I have to part with all the bits I have been hoarding over the last year! I might do that job when it rains next....lol!

Speaking of happy and content, I have been a busy little bee creating some KR goodness (as usual, yes I am addicted to KR). The first layout in the post below actually won the July Stamp Challenge over at the KR blog. KL sent me the July Blue Ribbon kit with my August kits. Then on reveal night chat at KR, we had to guess the colors that were on one of CD's layout in the gallery and I guessed right. I totally guessed without seeing the actual layout and it was right....lol! Wooohooo! I won a yummy bag of vintage goodies that came with my August kits.

Ok, time for some eye candy using August KR goodness:

This is a little mini album using the packaging from the Prima Flowers called Mini Me. My eldest DD looked so much like a mini me when she was younger it's scary! The cover page on the mini album below is a photo of her with a wig on....she tried so many of them on, she had me in stitches!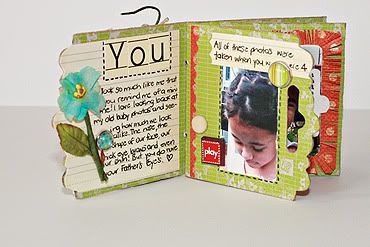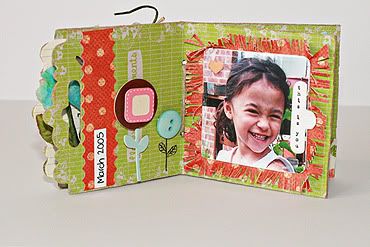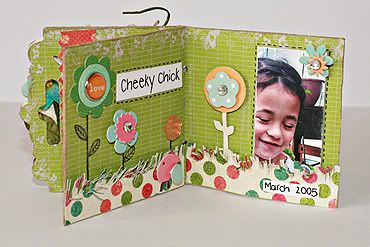 Below are two more layout's titled Road Trip and Springtime in our Garden. Click on the CREDITS HERE links to see more up close photos over at 2 Pea's.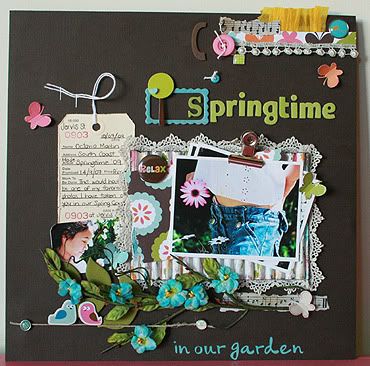 I mentioned in a previous post that I had a request from a good, trustworthy friend (Nancy Comelab) for me to make her a little somethin' somethin', well they have been sent off and received by her and she LOVED them!
I made myself an inspiration journal to add my magazine clippings, color swatches that I love, vintage goodies, anything that inspires me really. I have all these different bits and bobs in my art cupboard's that really need a home so that's where the idea came from. I showed Nancy my album as I had used a gorgeous paper pack she sent me a few months ago. I also made her a little noted book too as I wanted an excuse to used my pretty pink bind-it-all! So much fun once you figure it out....lol! Here are a few photos of the journal and notebook I sent to Nancy: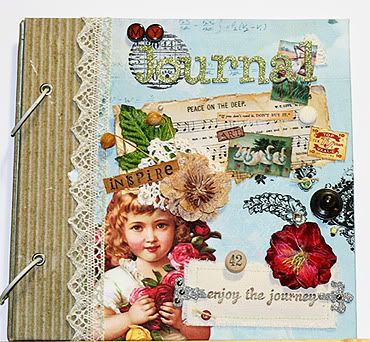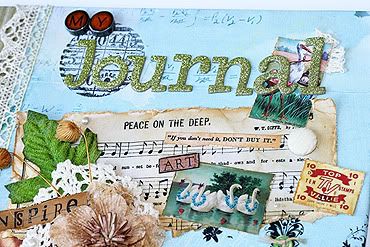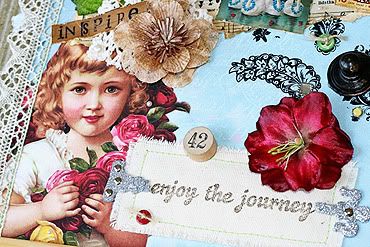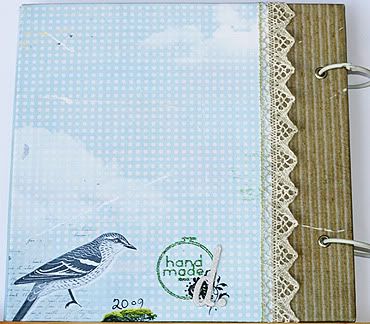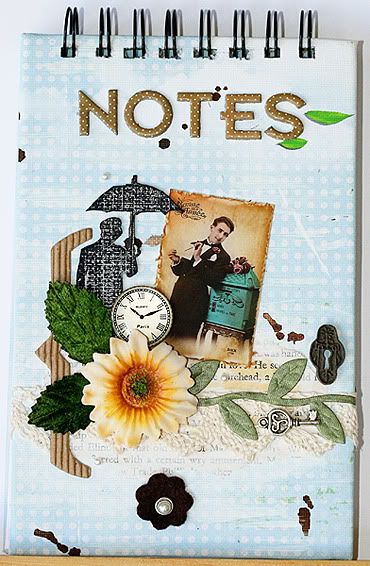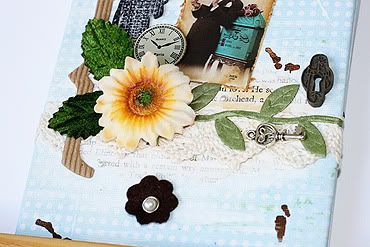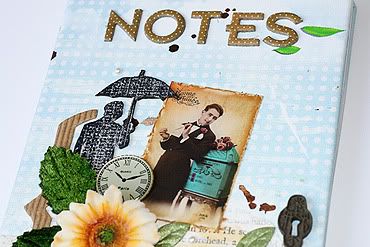 My notebook and journal are a little different from the ones I made Nancy such as a few embellies but they basically have the same layout. Nancy sent me a whole bunch of vintage goodness that I drooled all over. Can't wait to use some on my next project! Thanks so much Nancy for the yumminess you sent me sweetie xxxoooo
Well, that's it for today. I'm off to go do something outdoorsy as it is a beautiful day and it would be a shame to waste it!
Happy hugs to all!